Investment Philosophy
The goal of Everlasting Capital is to help clients diversify their holdings, grow their assets, and preserve a legacy for future generations over the longer-term. We achieve this through value investing philosophy and approach. Our job is to apply the value investing approach, pioneered by Benjamin Graham, faithfully, diligently, accurately, and above all, religiously. Our investment operation, if successful, will just be a footnote to "The Intelligent Investor"(1949) and "Security Analysis"(1934).
Value-based Approach - "Buy a dollar for 50 cents"
We have a preference for quality businesses with securities trading at a meaningful discount to its intrinsic value estimate.
Fundamental research - "Investing is more intelligent when it's most business-like"
We have applied an in-depth fundamental and bottom-up research, and a rigorous decision making process. We invest in the quality business that is run by the right people rather than purely focus on the stock market.
Contrarian Investing - "Be greedy when others are fearful"
Successful value investors often need the courage to take different views and go against the flow. At Everlasting Capital, we are take contrarian views and challenge common assumptions in order to add value. But being contrarian is not merely doing the opposite of what others are doing.
Long-term - "Our favorite holding period is - forever"
We continually focus on the long-term and invest with a three to five-year investment horizon. The short-term market trends cannot be predicted with consistency, so we focus on the key fundamental factors that will determine the value over the long-term.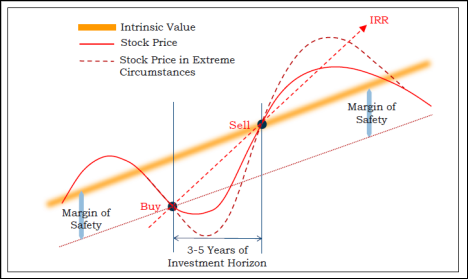 "Chapters 8 and 20 have been the
bedrock of my investing activities for
more than 60 years"
- Benjamin Graham,
"The Intelligent Investor"